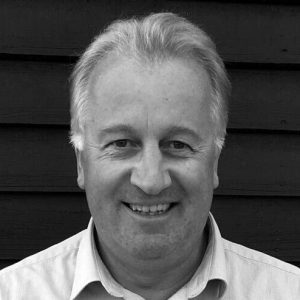 Johnny Wheeler
Executive Chairman
As the sixth generation of the Wheeler family and Executive Chairman of Mr.Wheeler Wines, I have always enjoyed wine as an integral part of my private and professional life. You could say it's in the Wheeler DNA.
Naturally, I've been working in the industry since early on, during which had I spent some years running the composite wholesaling side of our family business. I've also been lucky enough to have put in a handful of vintages as a winemaker in New Zealand, through which I soon gained a visceral understanding of what goes into producing wines of great character and authenticity. As such, it is also an understanding to ensure a hands-on, family approach to our customers and one to drive and deliver a fantastic service across all aspects of our business.
Ludovic Surina
Private Client Director
Being born in Lyon meant it was inevitable that I develop a borderline, unhealthy obsession with all things gastronomic. Or fully unhealthy obsession. Luckily, vigorous sport, my other passion (tennis, cycling, martial arts…), helps keep the midriff in check. But fine wines? I unreservedly place the great syrahs of the Northern Rhône at the top of my list and am widely known to go weak in the knees when in the uncorked company of great Piedmont.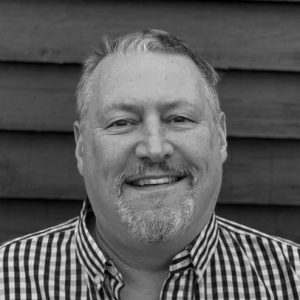 David East
Private Client Sales/Fine Wine Sales Desk
I'm now into my second innings in the world of wine, following nearly three decades in professional cricket – a sport I retired from playing several kilos ago!
A passion for all things culinary ensures my shadow is unlikely to get smaller, and a glass of top champagne or classic Puligny is never far from the top of my wish list. When not in the kitchen, I'll probably be lugging horse feed around the Colchester environs or be on my bike, trying to avoid the hillier parts of our beautiful Essex/Suffolk countryside!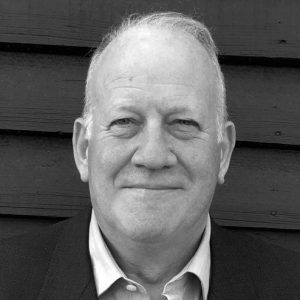 Simon Wrightson
Private Client Sales
When selling my business some years ago, Johnny Wheeler suggested at the time that I follow on as a consultant for a two-year period, after which he would review the results of this new arrangement. Well, I'm still here, and not just given what has become a very successful arrangement, but also owing to the great satisfaction I still take from my work in the wine trade. Work and satisfaction I have enjoyed these 40 years on. Whether it's laying on my seasonal Manfield Grange tasting events for private clients out of my North Yorkshire home or selling futures fine wine, it's all borne of a passion I'll never shake.
So… speaking of fine wine, though world-class claret is my forte and lion's share of sales, it was my initial encounter with classic red burgundy by way of a 1969 Fixin Clos des Hervelets (outstanding!) that has kept the Côte d'Or at the top of my tree.
Ben Godfrey
Head of Purchasing
Desert island, red burgundy. It's got to be good, red burgundy on my island. Absolute perfection and sublime drinking pleasure. So, when not happily shipwrecked, I am Dad-the-Shuttle-Service for my kids and/or DIY master par excellence. And, living in Constable Country, I'm also known to occasionally dig out the sable brushes, aquarelles and Arches 140 lbs. cold pressed for a spot of painting.
Lilly Gooch
Fine Wine Operations
Josephine Harris
Fine Wine Support
As a recent graduate I have not yet had the opportunity to fully delve into the world of wine, but after even a couple of months at Mr Wheeler this is being swiftly rectified; the team's enthusiasm for the product is contagious and the chance to learn from their expertise is a huge perk of my job. I hope to sample enough fine wine to confidently choose a favourite! In my spare time, I tend to be cooking, running, reading, or gallivanting around the UK.